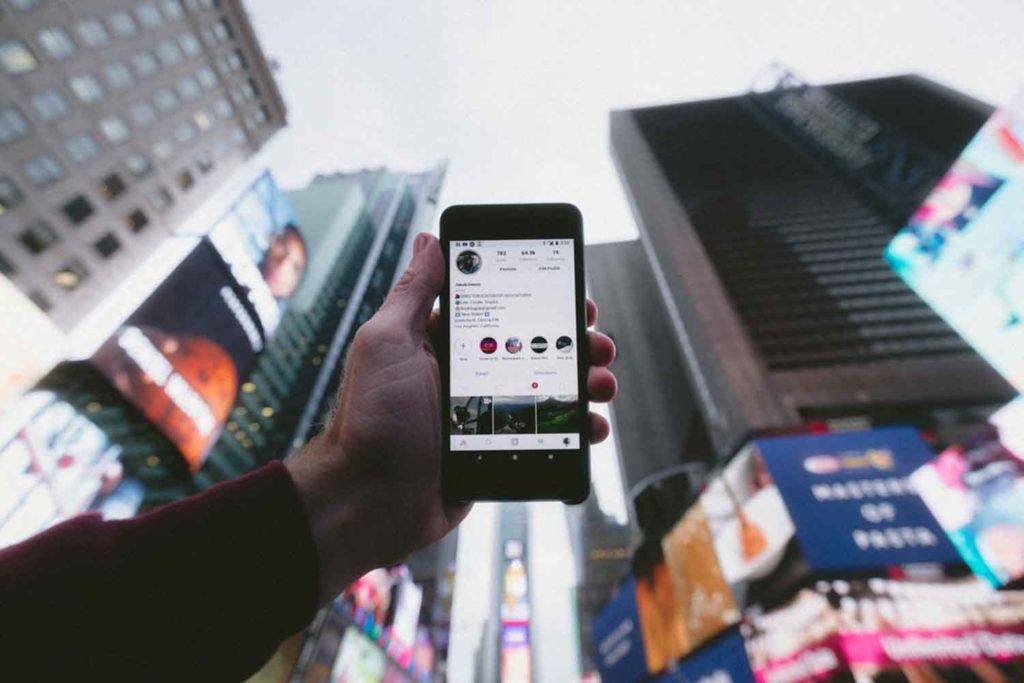 Social Media Optimisation + Social Media Marketing
"Expand your business reach to your target audience"
Be it any social media platform, Facebook, Twitter, or Instagram you name it; they have become an imperative part of daily life for millions – in fact, billions – of us. The universal use of Facebook extends to more than a quarter of the earth's population.
With such astonishing figures, it's no surprise that these networks have become such a valuable tool for businesses of all kinds. If you're an organization and not utilizing these mediums to market your brand or don't know how to efficiently use them to generate results, you're behind the times – but we can help.
Mise-En-Place is the industry's leading Social Media Marketing Company in Delhi that offer competitive social media management services at a shoestring budget. With our ground-breaking approach towards Social Media Marketing Service plan, we help your business to get Brand Awareness and generate significant revenue from social media platforms like Facebook, LinkedIn, Instagram, and other platforms.
Our reliable and effective Social Media Management Services help grow your business, promote robust relationships, and drive organic traffic.
Social Media Optimisation + Social Media Marketing
Our professional social media marketing strategy would bring significant benefits to your business.
Growing your followers on social media will help your customers to know more about your business. Our social media marketing services will help you increase your followers with real and target audience. We also ensure that your followers must have similar interests, behaviors, and demographics to your typical customers.
Build Robust Relationships
Our team of social media freaks help build a strong connection through engagement with your audience, they are more likely to buy from you. This would ultimately help increase substantial engagement on your social media posts.
"Remember that the more engagement you have, the stronger your connection will be".
Increasing Website Exposure
When your website traffic is increased, it would ultimately influence leads and sales. We endeavor to develop stunning social media advertising campaigns that can drive high volumes of traffic to your website. Also, we do add-on retargeting ads to stay in front of recent website visitors as it helps to increase significant conversions.
What Social Media Marketing Process
does Mise-En-Place Follow?
Here's the step by step social media marketing process we follow.
Assign a Dedicated Social Media Specialist to Your Account
From conceptualization to final implementation, you will be assigned a dedicated social media manager. Our social media professionals will learn your business and help accomplish all your tasks. You can even communicate with them frequently or daily as per your needs via call or email at a convenient time.
Develop a Business Relevant Social Media Strategy
When it comes to starting things off, we first perform research, do a competitive analysis, develop a buyer's persona, and define an effective strategy. We even develop numerous advertising strategies for your campaign that add brownie points to your organization's success.
Develop Monthly Content Calendars
After the development of the strategy, we will start execution. We develop unique social media content and advertisements for your business. For quality assurance, our team prepares a monthly content calendar, and prior to that we allow you to review and approve before anything goes live.
Growth Optimization and Maintenance
Our Social Media Marketing Services mainly comprise of daily business analysis and growth optimization. We efficiently monitor all social media activities that include comments, messages, and reviews, while ensuring to respond within 24 hours. Also, we harness some of the fundamental organic tactics such as hashtags, following, and contests to spruce up your social media game.
Reporting and Communication
To review everything right from scratch, our Social Media Marketing manager will prepare monthly reports. You can view your campaign's progress at any time of the day. If you want to make changes or discuss something incredibly important, we can schedule weekly, biweekly, or monthly meetings.
With a sky-reaching client retention rate, Mise-En-Place is a reliable choice for businesses looking for Social Media Marketing Services in Delhi/NCR. From viable campaigns to state-of-the-art technology, we provide unparalleled client experience and unmatched results without breaking your bank.
Establish a strong social media presence on the market by contacting us online today!